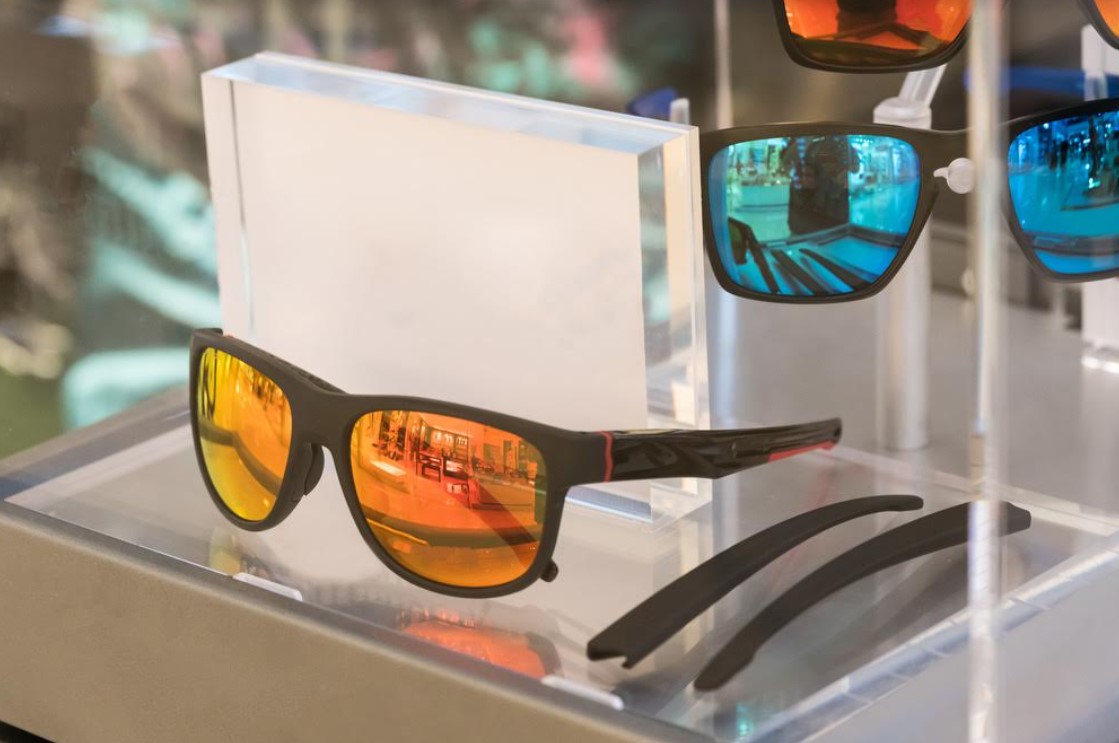 Sunglasses are typically worn outside, although there are some people who think it's cool to wear them indoors too. It is not (unless of course, you have a condition that requires you to wear them indoors). 
However, while a pair of shades is designed to be worn outside to protect the eyes from the sun's harmful UV rays, not all sunglasses are suitable for certain outdoor activities. For example, a pair of oversized fashion glasses is hardly going to be the most appropriate choice for someone going for a run. Nor would a dainty pair of round shades be suitable for a member of a volleyball team who wants to protect his eyes during a game on the beach. So what sunglasses are best for outdoor activities? 
What to Look For? 
A good pair of sunglasses for outdoor activities will provide full protection from the sun, but they should also provide a high level of comfort. When looking for sunglasses, you should make sure that you choose a pair that has been clearly marked as having full UV protection. There should be a small sticker on the lens indicating this. It might say something along the lines of '100% protection against UV400', 'UV400 protection' or '100% protection against both UVA and UVB'. 
The type of sunglasses to suit your outdoor pursuits will usually depend on how active they are. For example, if you are playing an outdoor sport, you may want to look for a pair of shades with a wraparound frame that will sit snugly on your face and stay in place with plenty of movement. The last thing you will want is a pair of sunglasses that keeps falling off or slipping down your nose as you run about. 
Something else to consider when looking for sunglasses is whether you should invest in a pair with polarized lenses. These sunglasses typically have a filter on the lens that prevents light from entering the eye at specific angles. They reduce glare from surfaces such as snow, water, and the road, so are ideal for swimmers, fishermen, rowers, skiers, and runners, among others. 
The weight of the sunglasses is another factor to consider. After all, if you are engaging in outdoor activities, you will not want a heavy frame making you feel uncomfortable. The experts at Olympic Eyewear say that a lightweight frame is an excellent choice for those who are taking part in outdoor activities. Consider options such as wayfarer sunglasses or aviators for activities like golfing or hiking, while people engaging in activities that are more rigorous might benefit from wraparound frames instead. 
Is Price Important? 
While you do not always get the best sunglasses by paying a higher price, you should not necessarily buy the cheapest pair either. It is more important to find a pair of sunglasses that provides the features you need. So comfort and fit are worth thinking about before price. But you should also look for a pair of shades that are well made from quality materials. If you are wearing them while active in the outdoors, you will want them to last. They should be sturdy yet lightweight and have lenses that are both scratch- and impact-resistant. 
Conclusion
Buying sunglasses to wear during outdoor activities requires careful consideration. It is important that the shades you buy provide you with full UV protection, comfort, and style. Consider polarized lenses if you require glare reduction and always go for quality over price. That being said, you can find amazing discounted sunglasses if you know where to look.
Related Posts